How to Play the Lottery Online
Welcome to LottosOnline.com, bringing you the very best of all your favourite international lotteries. Whether you just want a one-time ticket entry or to play every draw with a subscription purchase, LottosOnline.com is the best way to play these exciting lotteries from anywhere in the world.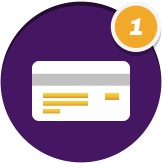 Safe and Secure - Register, It's free!
The first step to playing any of our lotteries on LottosOnline.com is to create an account, which is FREE to create. Once you have created your account you can login to play for some of the world's biggest lottery jackpots.
Start playing and make your dreams come true
To start playing select the lottery in which you would like to enter. Select the number of lines you want to play and choose your winning numbers for each line by filling out the relevant lottery's play form. You also have the option to randomly generate numbers using our Quick Pick button.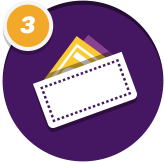 No hassle payment methods
You can now select your method of payment. Keep in mind that LottosOnline.com lets you use funds in your Rewards balance to pay for new lottery tickets. Once payment is confirmed we will purchase and enter your selected numbers directly into the official lottery terminal.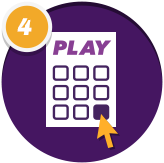 Official physical lottery tickets
Your numbers are printed from the retailer's terminal, double checked and taken to the secure LottosOnline.com office and locked in a safe until after the relevant lottery's draw. You will receive an email to confirm your entry into the draw. We make scanned copies of your tickets available to you in your secure personal account area before the relevant lottery's draw.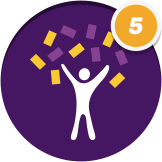 Winners notified
Once the draw has taken place we'll post the lottery draw results on our website, any winners will be notified by email and their winnings will be reflected in their winnings balance which can be accessed by logging into their LottosOnline.com account.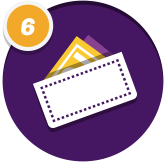 Quick and easy payouts!
Winners can choose to have the funds transferred to their personal bank account or add their winnings to their Account Balance to be used for future lottery ticket purchases.