One of the first things a lottery player does after winning those millions is to book a roundtrip ticket to travel the world.
While many will play it safe and perhaps book themselves into a business class or coach, some will splash out on first-class access so that they can truly travel the world in style.
Instead of being crammed into a seat back in the budget section of the aircraft, use that new wealth and splurge on a first-class cabin while travelling the globe! In no particular order, let's take a look at each airlines first-class offering (all prices listed are one-way only):
Qantas
Qantas has an eight-course tasting menu that it serves to its first-class flyers who reside in a sleeping pod that costs around $10 000 to travel in. Travelers also get their own private entertainment system with all the latest films, plus a pair of high-quality headphones to drown out the noise of the airplane. Most importantly, a peaceful sleep is guaranteed with Qantas' cotton bedding and bespoke sleeping suit.
Emirates
This first-class experience is unlike any other and for $21500, is almost double the price of a comparable luxury cabin. But for that price, you are treated as if you were royalty itself. Travelers get their own private cocoons and can order food and entertainment options at the press of a button. The seats fold down to create a deluxe bed, plus during the lengthy flight, passengers can indulge in a Bulgari bath and beauty spa-shower.
Cathay Pacific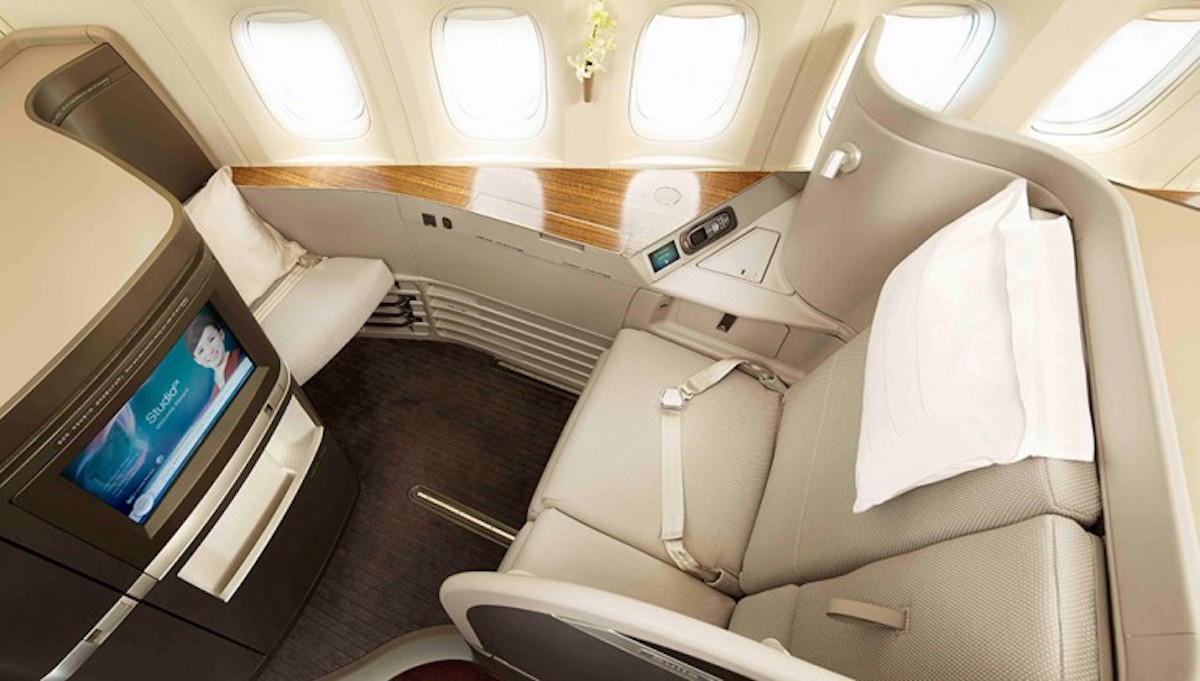 Nine first-class suites greet the discerning traveler, as well as all-leather seating and a private touchscreen entertainment center which controls the temperature and plays endless hours of entertainment. It's essentially all the amenities one might find in a Rolls-Royce. Gourmet food accompanies the ride as well as a full five-star kitchenette so that traveler's food is always hot, fresh and tasty - all for $9300.
British Airways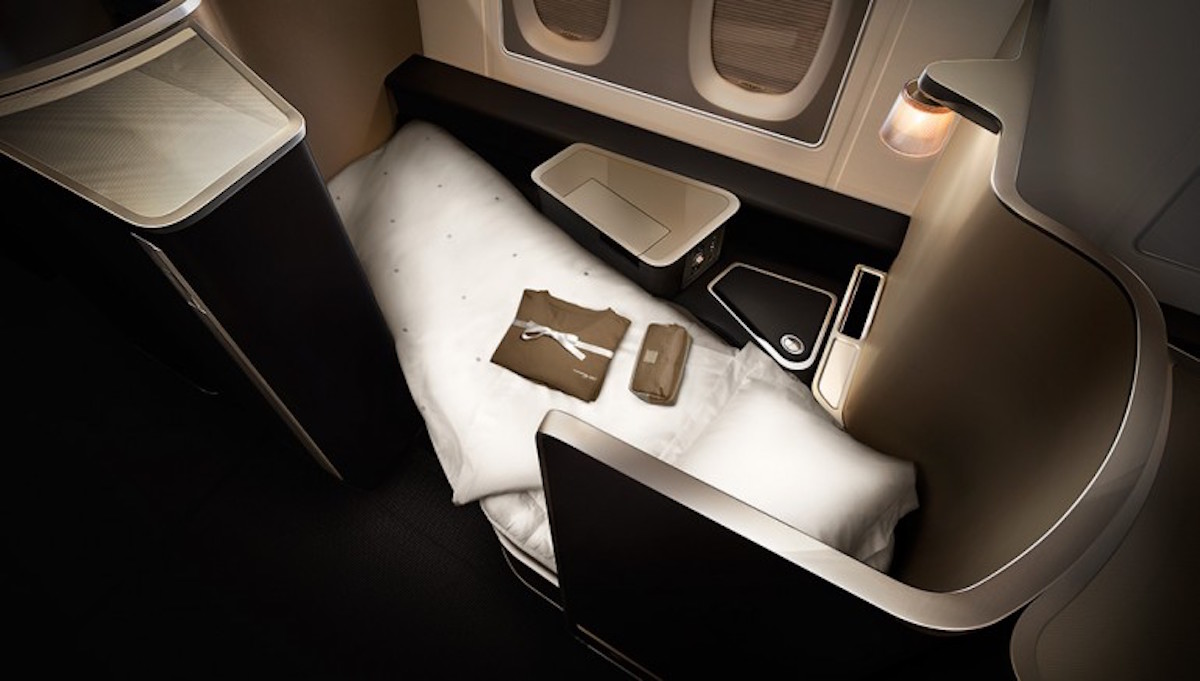 Before boarding the flight, there is a free spa treatment offered to each first-class passenger. There are 14 suites, each one with a flat-screen TV and thousands of hours of entertainment options. Also, you can't best British teatime, included in the late afternoon of every flight.
Etihad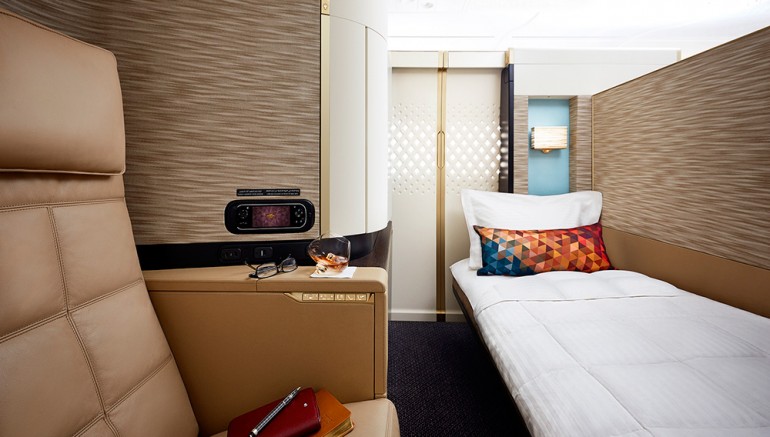 This is said to be one of the very best options for luxury flying. Each suite will set a traveler back $32000 and has three rooms, a pair of dining tables, a leather recliner, a private chef, plus an en suite shower. It's your own personal floating hotel in the sky. Or if the price is too high, you can pay $16000 for an "apartment" style cabin.
Air France
This is an incredibly sophisticated option for just over $8400. There are a mere four suites each with a full-sized Fulton, plus a 24-inch display crammed with entertainment options. Food is the highlight, as Air France employs Michelin-star rated master chefs to create its cuisine. You'll also be dining with the finest possible glasses, cutlery and dinner plates.
Korean Air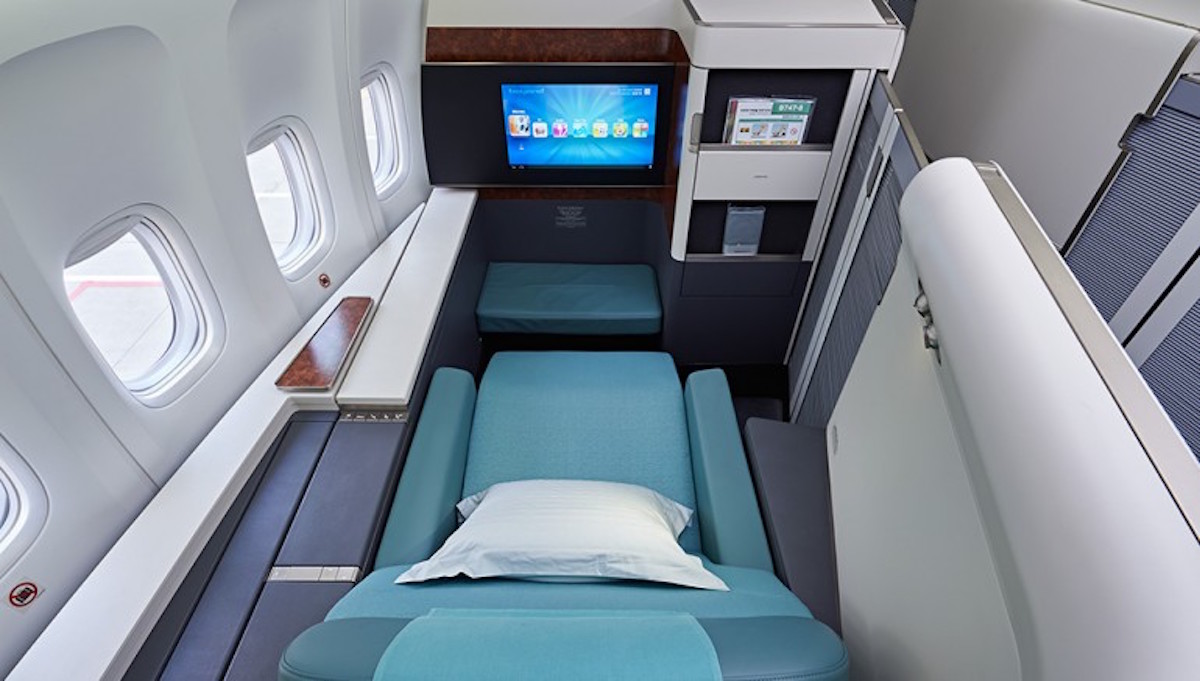 Picture this: your own personal 24-inch monitor for entertainment, a Bose headset, an office space with table, all in a private cubicle with a one-way glass divider. To accompany you on your journey, you'll receive designer sleepwear and the very best in international cuisine from the onboard chef.
Qatar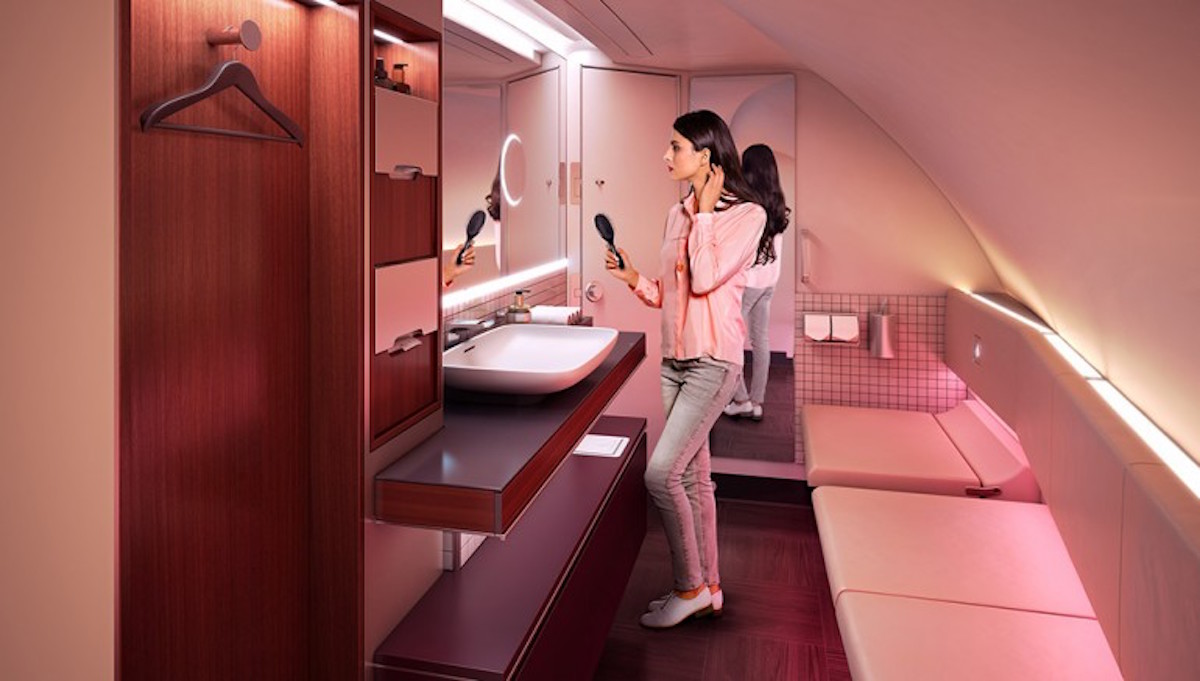 There's almost too much choice available for the first-class flyer who selects to embark on an experience in the air with Qatar. Each suite has a bed, a work space, designer bed linen plus pajamas, even a Giorgio Armani pampering kit. The cuisine is even specially made to accommodate the atmospheric changes food takes on when it's prepared thousands of feet above the ground.
Singapore Airlines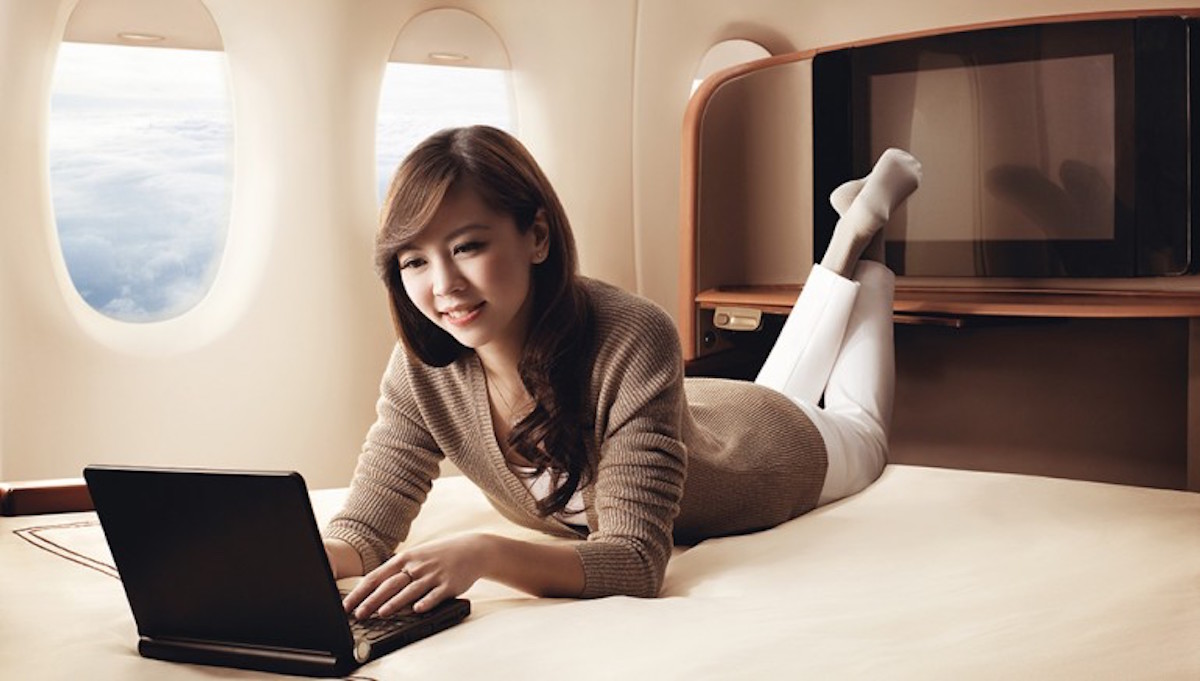 For $7800, flyers can hand-pick their meals by selecting the culinary dish of their dreams, all before boarding the flight. Singapore airlines decks out its suites in the look and feel of a luxury train carriage, with plenty of space to sleep as well as fine wooden touches such as an oak-enclosing door to each cabin.
Lufthansa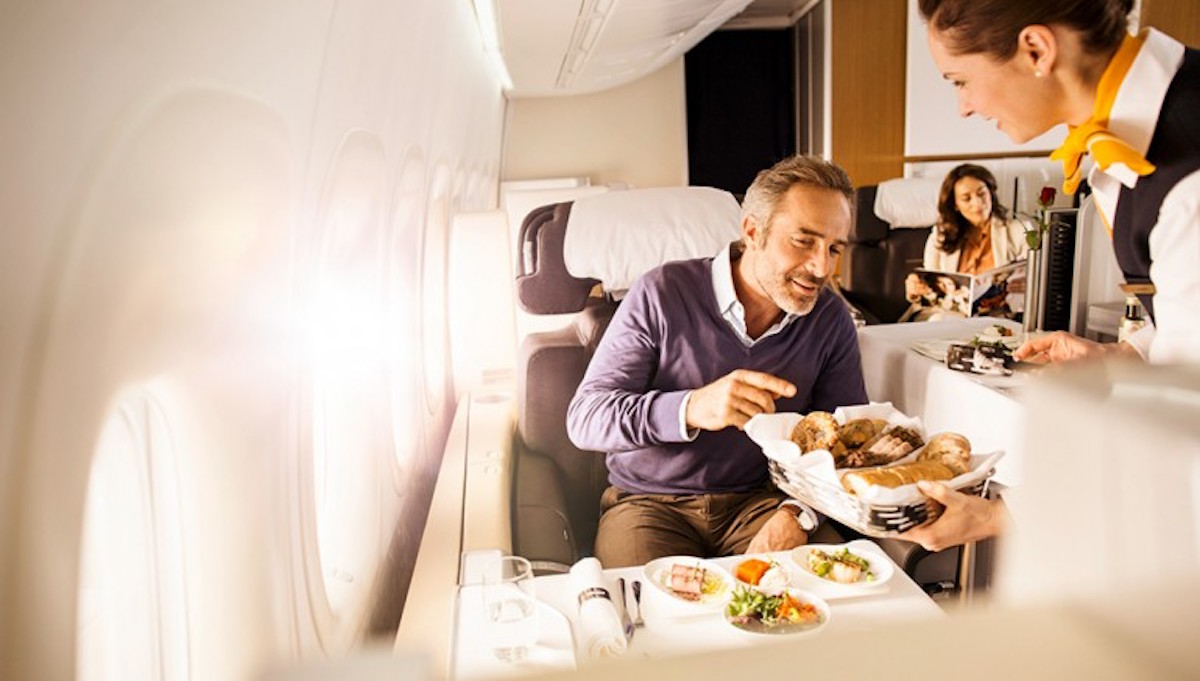 This airline rotates a selection of the world's best chefs for its first-class meals, so you are ensured something new and incredible on every flight. There are eight first-class pods per flight, each with a full-sized single bed with a turndown service, much like in a hotel. It's also one of the less expensive options, costing only $7400 per person.